Think any surface, size and color as your new professional whiteboard.

---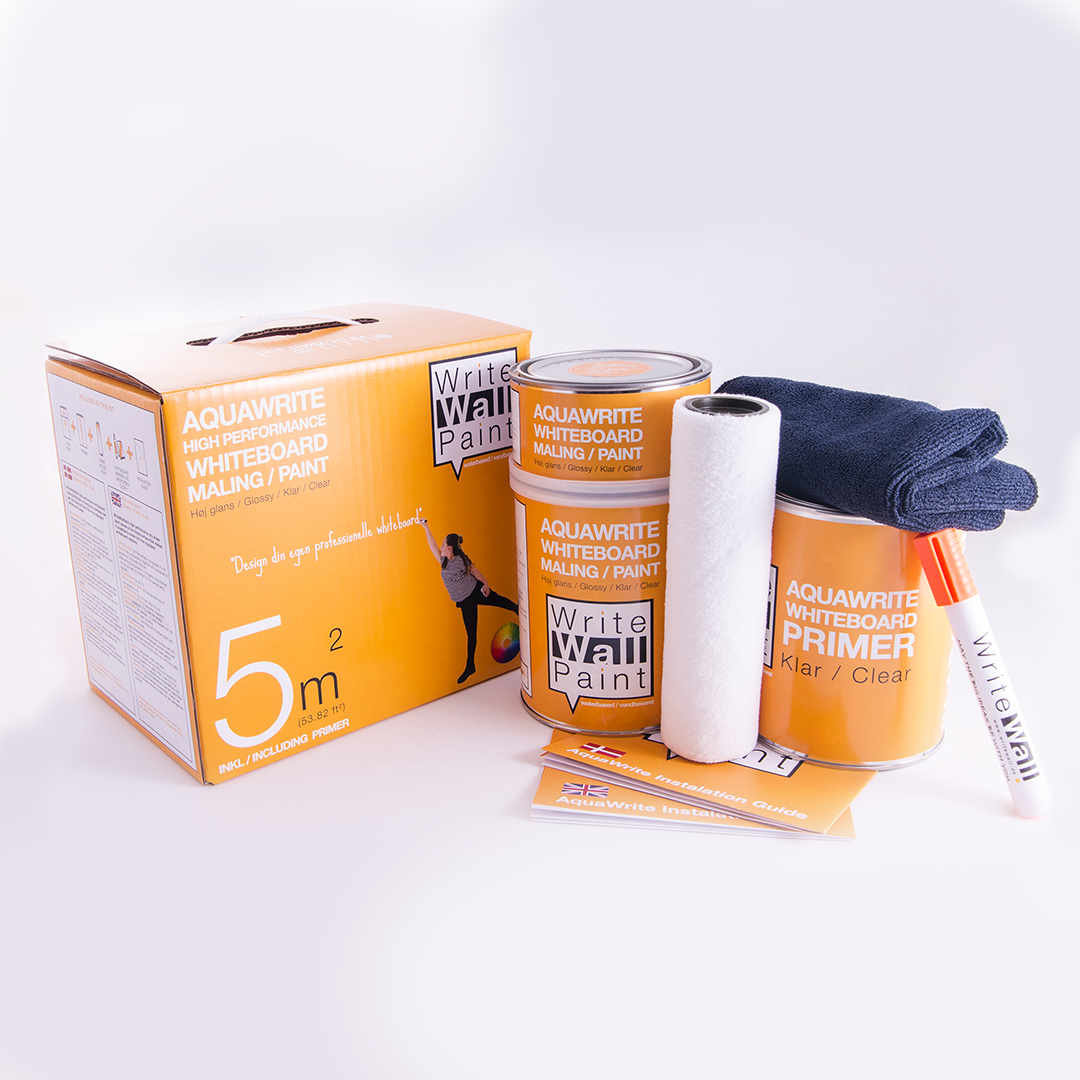 AquaWrite is a high-performance whiteboard paint that offers a high-gloss finish. We retail AquaWrite in a Clear and White version. This allows our customers to use it over any colour and surface. Priming and Installation can be done in the same day, as it requires only a single wet on wet coat application of the whiteboard paint solution. This also shortens the curation time leaving the wall writable after only 3 days. The product is intended to be used by professional painters!
Did you know that AquaWrite is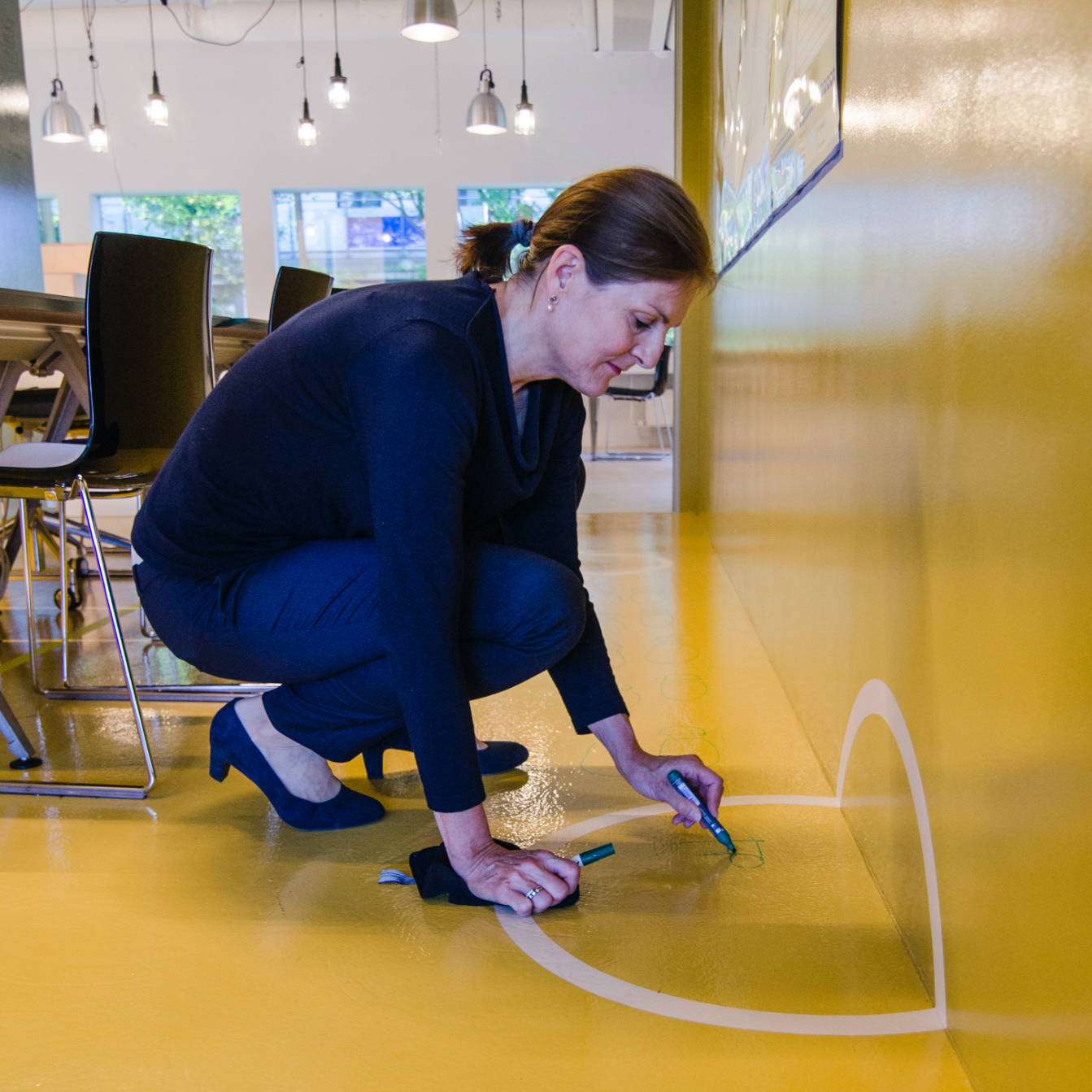 Appliable over all colors and surfaces.
Paint from wall to wall, from floor to ceiling in the color of your choice. Think doors, desks, full walls, lockers, in all colors and on all surfaces possible, whitout chalk dust as your upcoming whiteboard.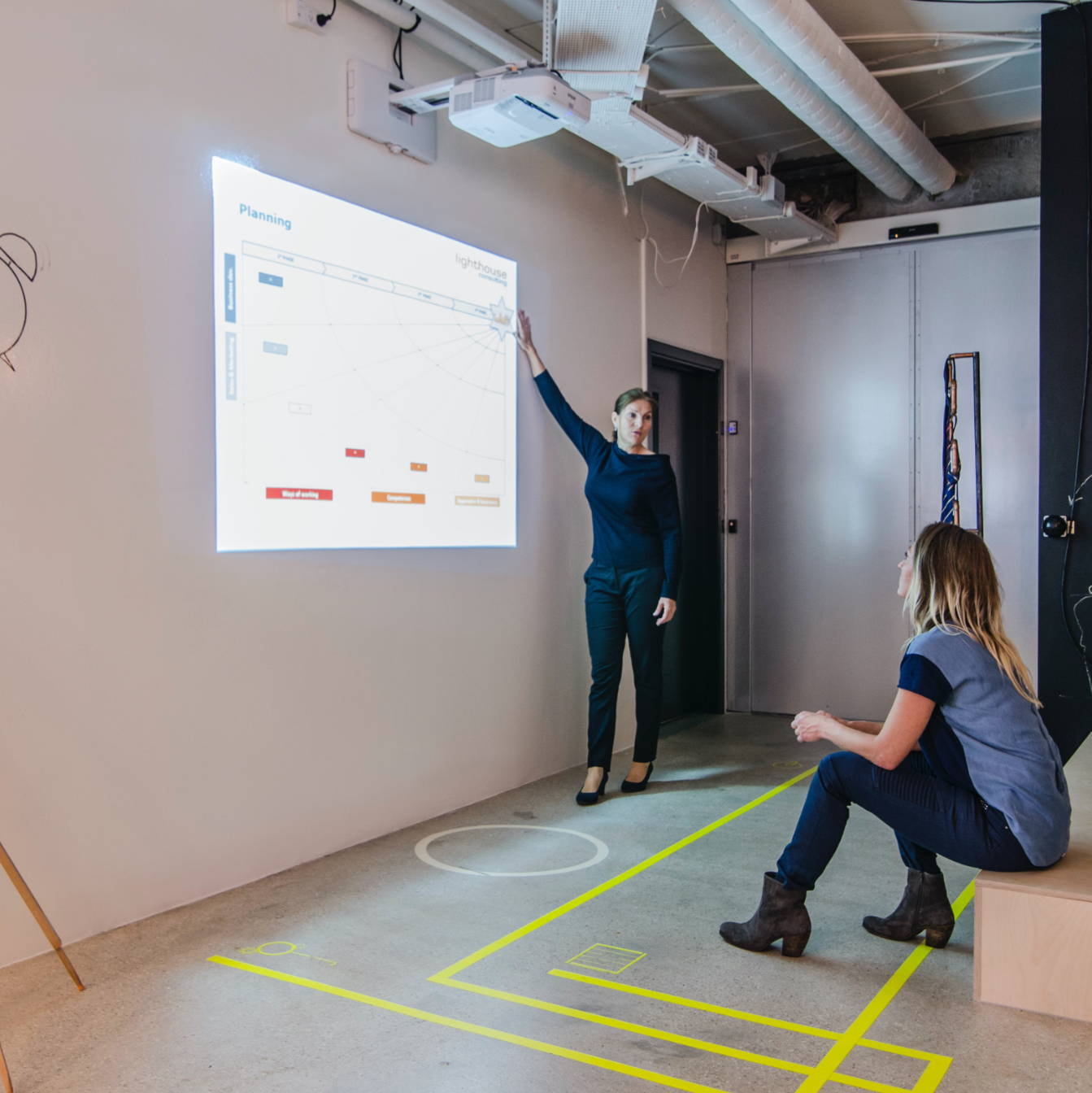 Perfect for short throw projectors.
AquaWrite high performance whiteboard paint surfaces are perfect for short throw projection and interactive surfaces. This means, that our surfaces replace both the Smartboard, projection screen and the whiteboard.
The most ecofriendly whiteboard paint.
AquaWrite is a water base paint and it is the most environmentally friendly dry erase, whiteboard paint on the market. Easily was your tools in water and reuse them if you like.
---
"At ISS Corporate Garage we work daily with co-creation and design processes in workshop format. We therefore take great pleasure in our many WriteWalls, which have completely replaced whiteboards, flipovers and sticky tack in our innovation process with our customers.
-Ulla Riber, Head of ISS Corporate Garage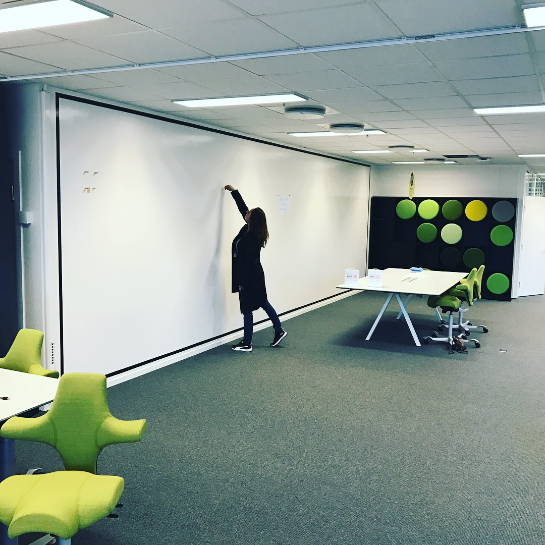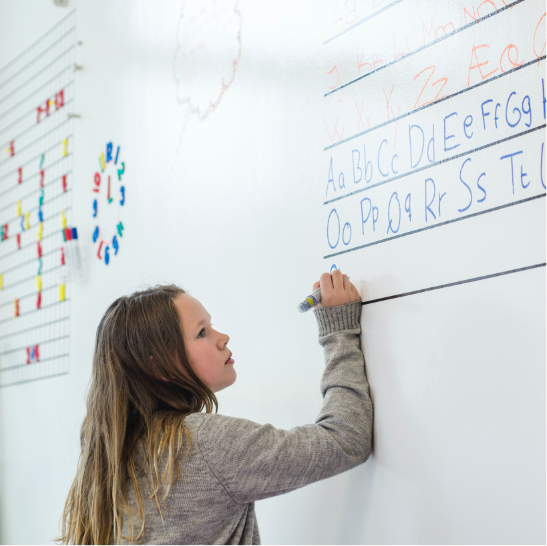 ---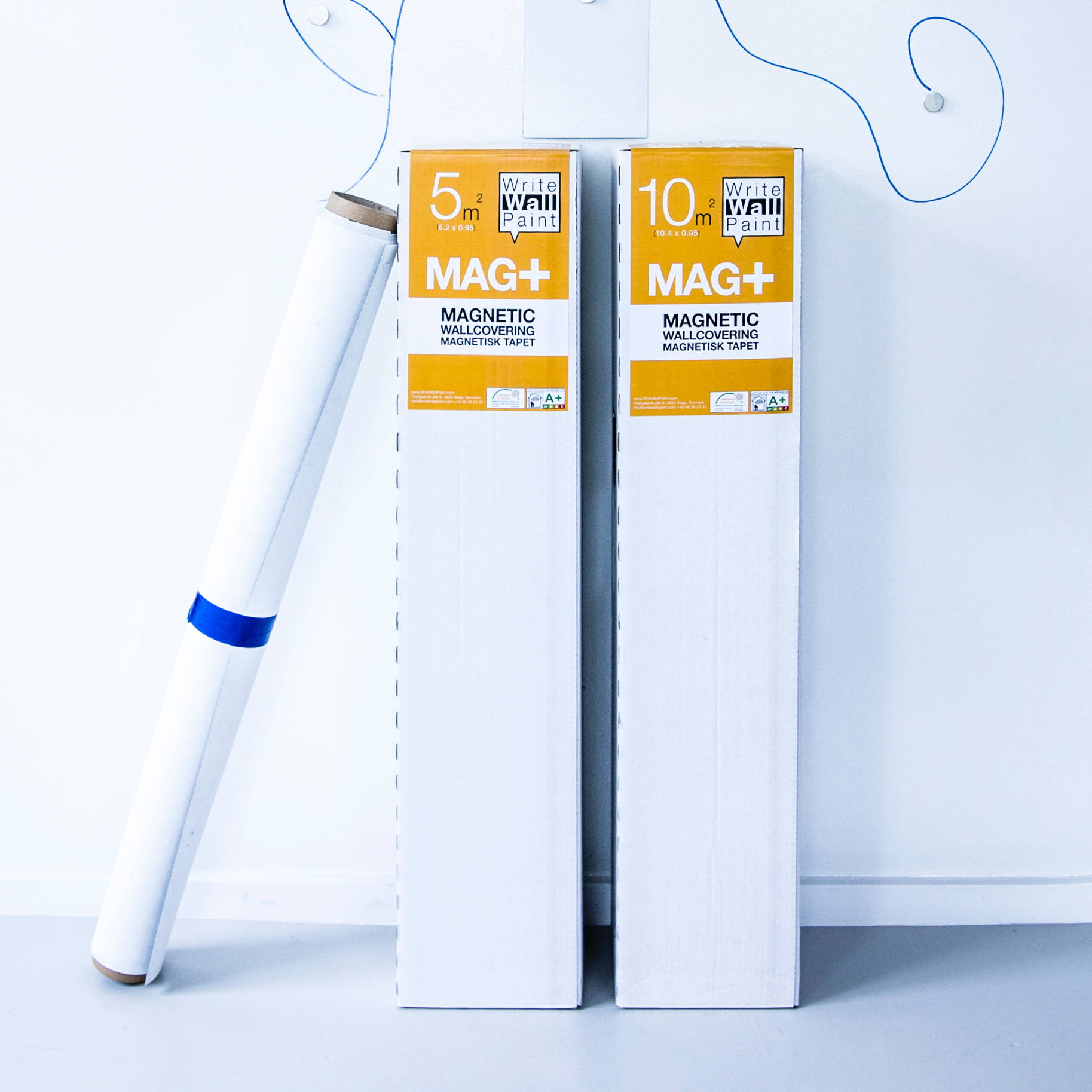 Mag+ is a patented magnetic surface wallpaper. You can cover your entire wall or office as our technology allows our product to be installed with invisible joints. You can achieve smooth surfaces without holes or adhesive strips with no annoying limitations as panels or rails. Clean and easy processing, with no difference in colour and texture from the rest of the surrounding area. Our product does not affect mobile phones or WLAN signals, as the materials used in building them does not interfere with this signals.
---
---
All the accessories you need in one place!